# Releases
# 23 October 2020
v1.10
# ⭐️ New
New Slider block, more powerful and flexible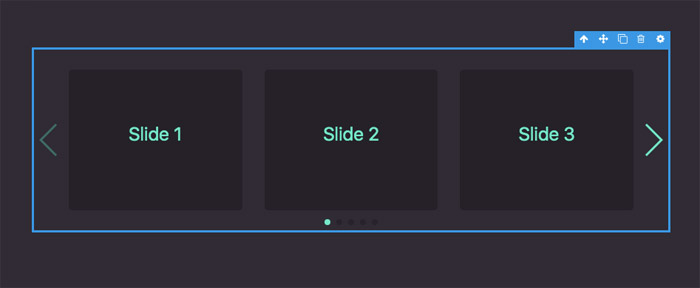 Generate automatically the sitemap.xml of the project
# ✅ Improved
Improved Custom Blocks, now all changed settings will be saved in your blocks
Updated to the latest GrapesJS version
# 🐞 Bug Fixes
Fixed issues with text blocks
# 11 September 2020
v1.9
# ⭐️ New
Buy domains and email accounts directly in Grapedrop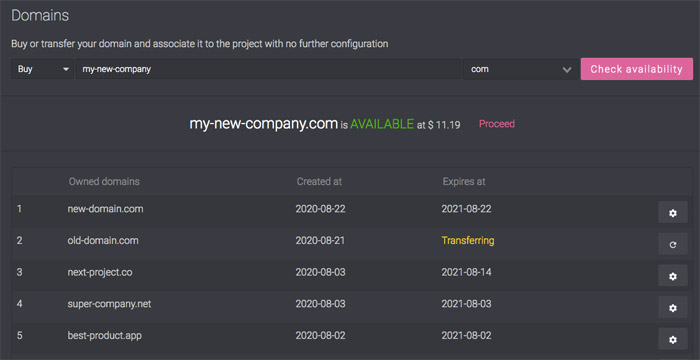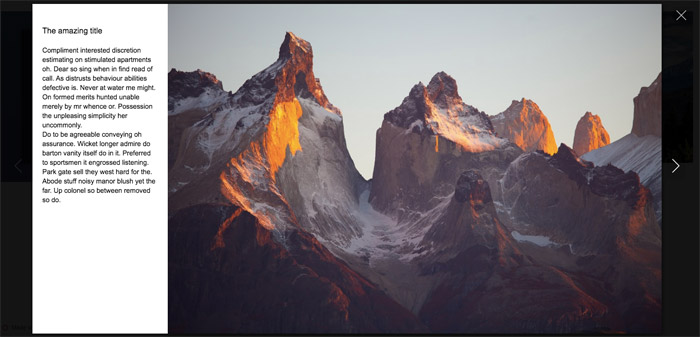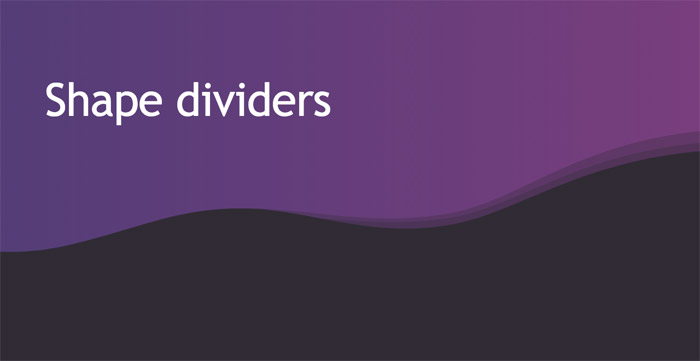 Native Lazy load setting for Image blocks

New payment system via Paddle
# ✅ Improved
Added system fonts on all pages (for a better font looking, by default)
Improve Style Manager panel with multiple selection
Upgraded to latest GrapesJS version
# 🐞 Bug Fixes
Fixed HTTPS links on exported pages
Fixed js script loading in exported pages
Fixed and improved different editor issues
# 31 July 2020
v1.8
# ⭐️ New
Enabled the possibility to include www subdomain for your HTTPS custom domains
# 🛠 Changes
Enabled mandatory account verification via email
Moved API feature to Premium plan
Moved Custom code feature to Basic plan
# 03 July 2020
v1.7
# ⭐️ New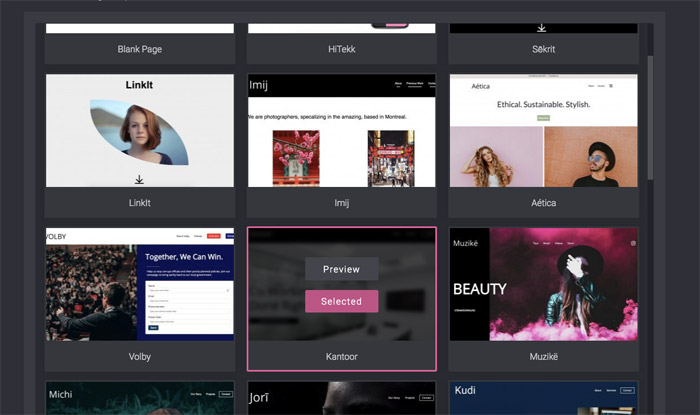 # ✅ Improved
Improved old templates
Added preview pages to all templates
# 🐞 Bug Fixes
Fixed page links in cloned projects
# 19 June 2020
v1.6
# ⭐️ New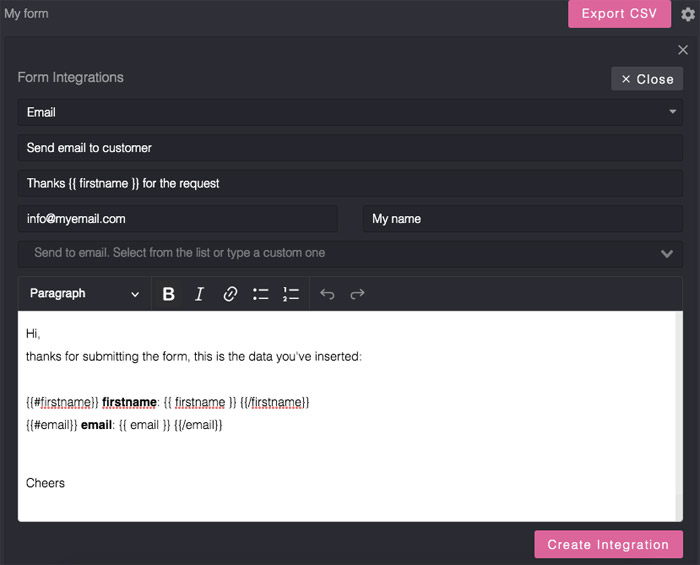 # ✅ Improved
Upgraded to latest GrapesJS version
# 🐞 Bug Fixes
Fixed regressions in the CSV data export
Fixed issues in the Custom Code block
# 05 June 2020
v1.5
# ⭐️ New
New Advanced Plan
Ecommerce Store Block

beta

Moved Payment Button block to the Free plan
Introduced Dedicated Support
# ✅ Improved
Map block is now fullwidth by default.
# 17 May 2020
v1.4
# ⭐️ New
Calendly block integration

Manage additional Fonts directly in the editor Page Settings

Manage Custom Code directly in the editor Page Settings
# ✅ Improved
Automatic assets file optimization with no quality loss
Optimized custom block previews
Improved the generated preview of the project itself
Added Perspective property in Style Manager (under Extra category)
Updated GrapesJS with performance improvements
# 🐞 Bug Fixes
Fixed the bug with styles on page change
Fixed errors on custom block save
Fixed avatar social image issue
# 21 April 2020
v1.3
# ⭐️ New
Premium - New Payment Button block (in Basic Blocks -> Extra). Currently, the block features support for PayPal, Stripe, and Gumroad.
More info on how to use it here.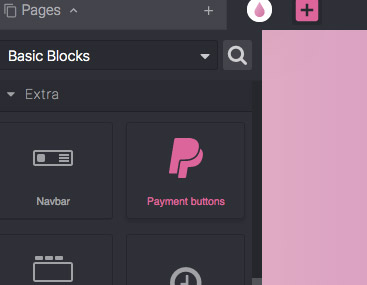 Simplified uploading of social images
New uploaded images like favicon/webclip/ogimage will be distributed via CDN
# ✅ Improved
Improve preview window opener
Adjust the link color in the Navbar block (avoid browser colors)
More improvements on the core editor
# 🐞 Bug Fixes
Fixed asset upload error message
# 30 March 2020
v1.2
# ⭐️ New
Published documentation page
Possibility to add custom <head> code from your page Settings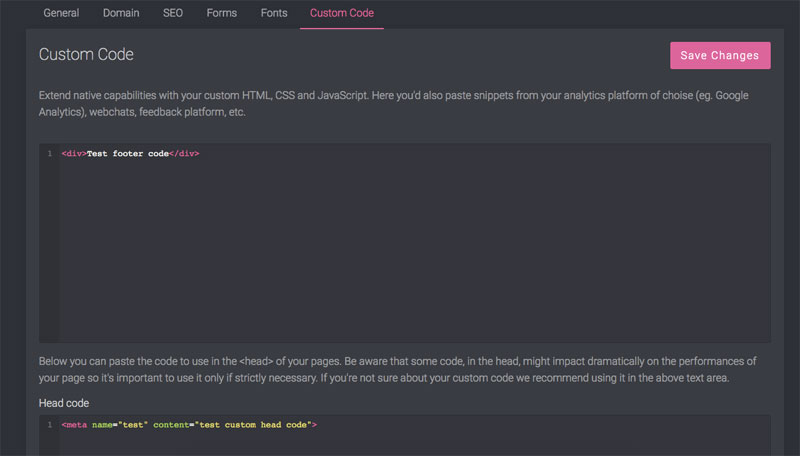 Added new background style property with the possibility to add images, colors, and gradients (available under Background style category)
Possibility to revoke HTTPS certificates
# ✅ Improved
Validation of HTML/CSS in Custom Code block
Updated GrapesJS editor to the latest version
Updated the style of Border radius property inputs
Auto resolve custom domains with www subdomain
Request HTTPS certificates with www subdomain
Redirect pages to HTTPS when the certificate is available
# 🐞 Bug Fixes
Fixed CSV export of collected data from forms
Fixed select input change of options
Apply Custom Code (from Settings) to all the pages of the project
Prevent crashes with pages containing removed linked pages
# 23 February 2020
v1.1
# ⭐️ New
New Smooth scroll property on the Body block. When checked, it enables the smooth scrolling on links pointing to elements inside the page. Select the Body block from Layers and you will see the property under Settings in the right sidebar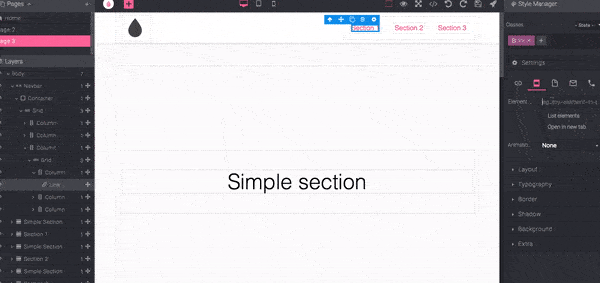 Added Animation property to all blocks (available under Settings). Choose from more than 30 different animations, apply duration (default 1 second) and delay (this allows also to create sequences with other blocks)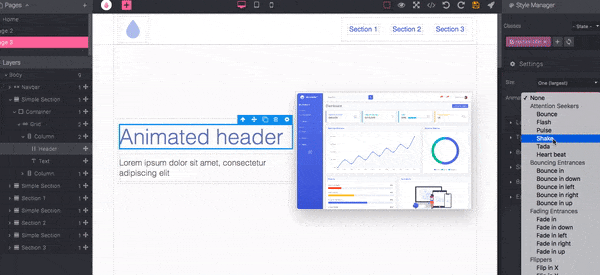 New Direction property (under Layout) added to the Grid block. This allows you to change the global order of columns
Added Redirect property to the Form block. Now you can choose where to redirect your users once they've submitted the form. You can select one of the project pages or insert any other URL
Now it's possible to check collected form data directly in the editor from the page settings (Forms tab)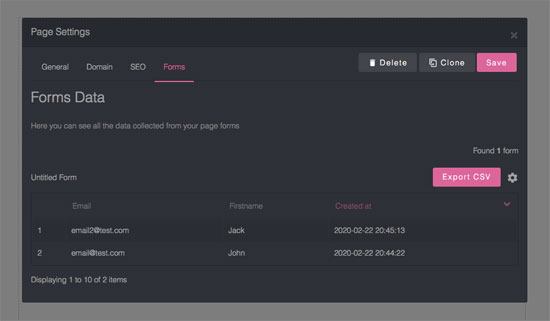 # ✅ Improved
Improved the final HTML/CSS code for all pages
Improved the CSS code in Custom Blocks
Improved export code
# 🐞 Bug Fixes
Fixed bugs with some style properties like Filter and Transform
# 17 January 2020
v1.0
# ⭐️ New
Added the Free move mode Your browser does not support the video
Added Typed block in Extra category (in Basic Blocks)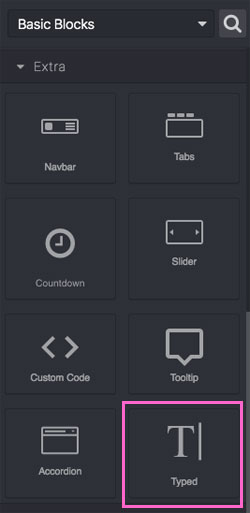 Added the possibility to delete your account from the Settings page (Profile tab)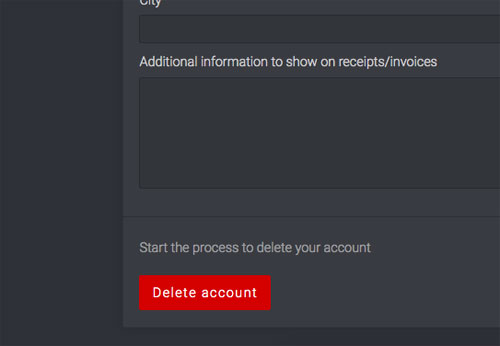 Updated href option in blocks with link support (eg. Link, Link Box), added the possibility to bind IDs (#go-to-element)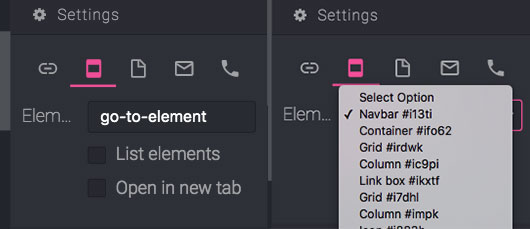 Write the ID of the element or select it from the list
Added Fill screen option in Settings to Section block. This will give to a section the height of the screen
Added Line breaking property under Typography style. This will prevent the text line from breaking
Example of before and after with No as the value
Added a generic Box block (Basic blocks), useful for grouping other elements
Now all the assets uploaded by the user will be cached and served via Cloudflare DNS
Added the Grapedrop Status Page
# ✅ Improved
Improved Grid block with a more readable properties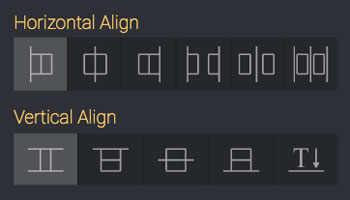 Renamed Image Block in Image Box
Renamed Link Block in Link Box and moved to Basic Blocks
Updated the Navbar block (in Basic Blocks)
Updated the editor to GrapesJS v0.15.10
# 🐞 Bug Fixes
Fixed the fullscreen command
Inner pages weren't deleting properly on delete of the entire project